Here's my short story:
When i was little i had alot of dog stuffed animals, well i went back to my dads house this weekend and i found this stuffed wolf that i've had for a very long time, but it's also a puppet! The hand insert is up threw the stomach and the hand goes to the mouth it's pretty cute(here it is)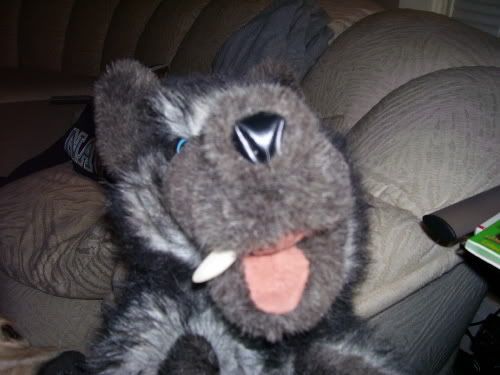 (it's missing a tooth because coco and cainan decided to play tug of war with it's mouth and it fell off)
Well coco thinks it's an actual dog sometimes, when i put the puppet on i pretend to make it bark and attack her and such! It's pretty fun to watch!
Well the funny part of it is the other day i noticed she had the puppet upside down in her arms and she was licking and sniffing it's stuffed puppet butt! oh man was it funny! I didnt get any pictures of that specifically but i did say "ahh coco, you know thats a STUFFED dog right?" well after that she stopped haha! but here's a couple more pictures! Enjoy!!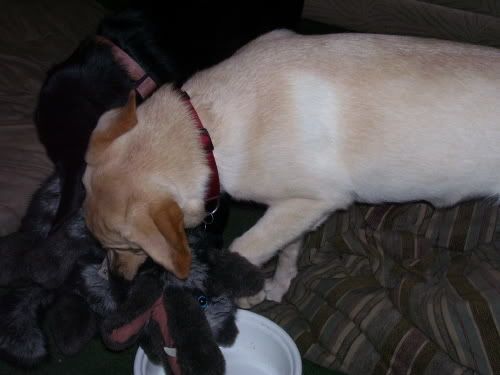 __________________
"When Labs give people the look,it is a powerful, mind-altering drug that makes you think you've been personally locked into a soul contract"