Poor Tasha, she still thinks he is somewhat about UHUHUHU pitbull/boy/teenager (she hates all three). And here he comes and curls up and do THIS!!! Outrageous Tasha said and moved after 20 min..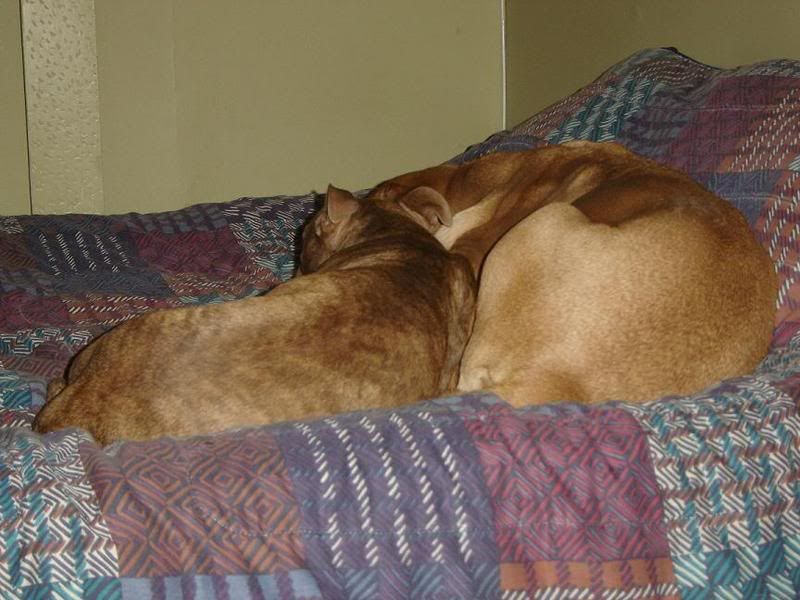 Then Tasha moved and after that they rested like this...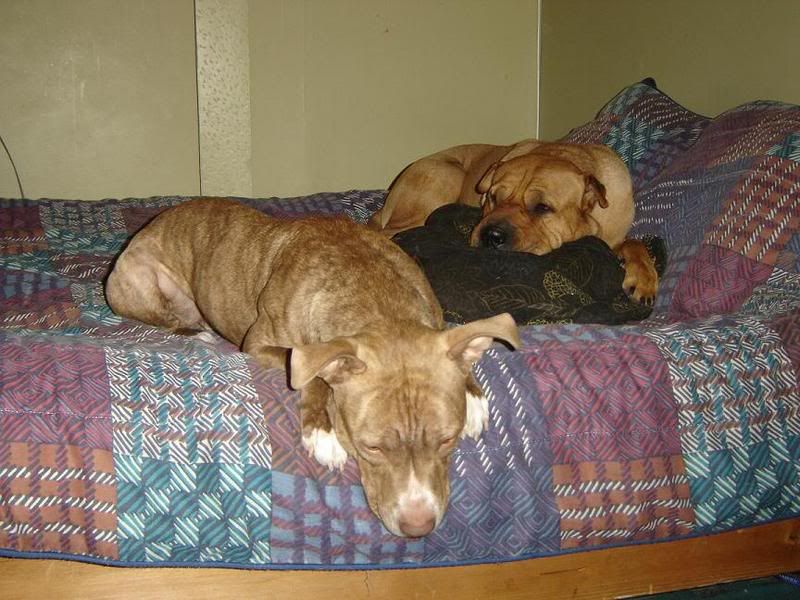 __________________
I love dogs cause they do not lie.
"I'm chillin' with the forum!
"I've been fleeced by Draco!
"
"I've been fleeced by JGLI"