Voting is now open for Round 1. We had 16 entries so there are four polls of four entries each. The winners from the polls in Round 1 will advance to the Finalist Poll. If there is a tie or if the difference is only one vote, the tied entries will advance to the final poll.
Voting closes on Wednesday, May 27!
Happy voting!
2: skunkstripe - MMMMM that garbage was yummy!
6: barbiespoodle - Tosh the mud puppy
10: Melamaphine - 'The Art of Redecorating' by Madame Simba....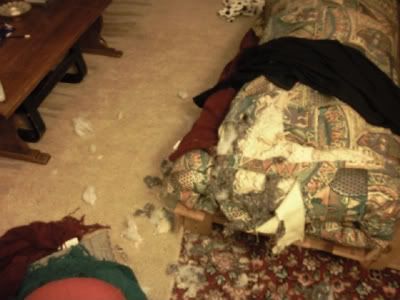 14: Terri - Arran doing the same.