Voting is now open for Round 1. We had 23 entries so there are three polls of six entries each and one with five. The winners from the polls in Round 1 will advance to the Finalist Poll. If there is a tie or if the difference is only one vote, two winners will advance to the final poll.
Voting closes on Thursday, May 14!
Happy voting!
1: Draco - Ash, Parker, Mya, and Draco's hubby nap time on the floor
5: Skunkstripe - Um nice: How about a belly rub?
9: Jake2006 - Jake, in camouflage, trying to blend in ...
13: Ruthy - Couch is not for hoomans! For pooches see!
17: Vilandra485 - "Bow before me while I enjoy my feast!"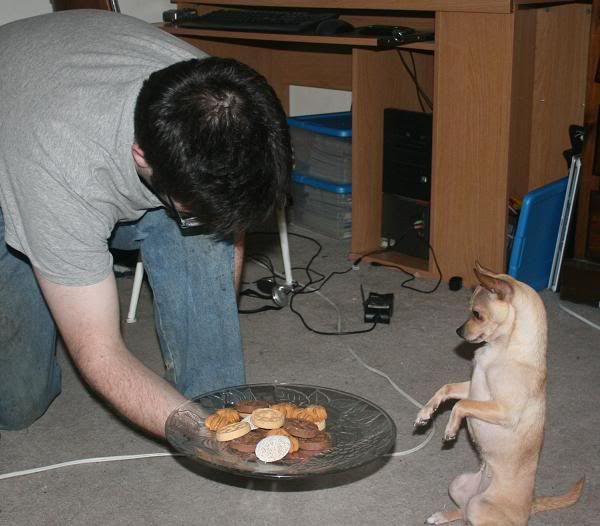 21: Chaz - We're so spoiled we got our own scarves