Today all the dogs got a bath. Once they were dried off they got to go outside to burn off some energy. Here is the video I took:
And the pictures. This first set is Ajax and Luca playing tug of war with the toy. Besides playing keep away with each other, tug of war is their next favorite game.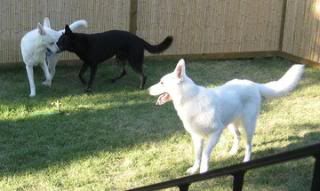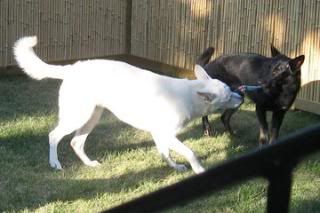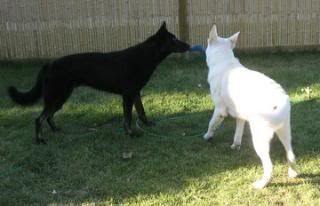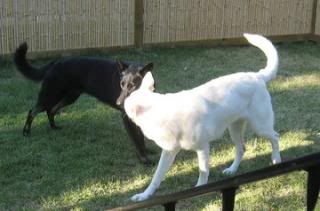 While they were playing I was attempting to get a shot of Ajax when he does a stack on his own. He does this a lot. But catching it on film can be difficult. This is the best one I got.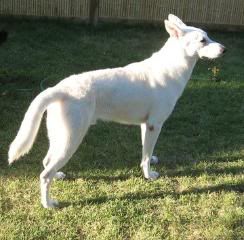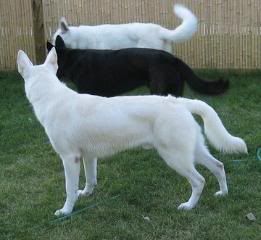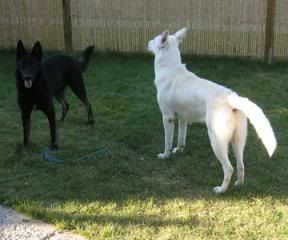 The rest are just various pictures I took that I liked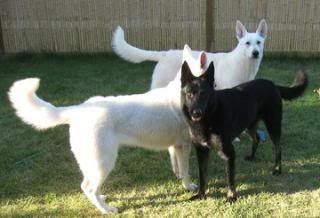 __________________
Amidst the confusion of the times, the conflicts of conscience, and the turmoil of daily living, an abiding faith becomes an anchor to our lives.
By Thomas S. Monson