Charlie has been a little weird and self-concious about her new lump. We have a photo op...
First Charlie was queen of the pillow pile!
Then sad...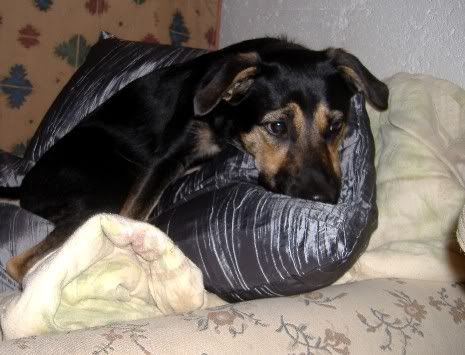 Then she decided to pose...but she made sure to hide the lump..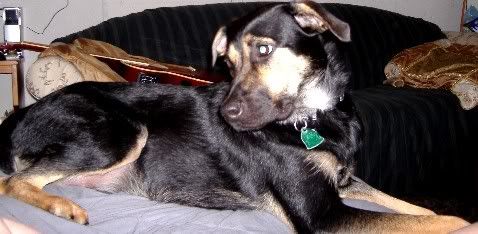 and finally she showed the point of all her sorrows...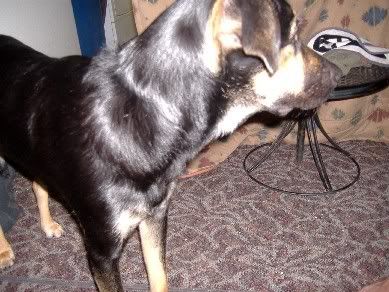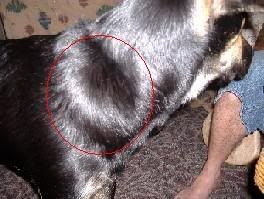 Poor Charlie...stupid vaccinations...